Vehicle Wraps and Graphics
Airgraphix is a leading provider of vehicle wraps and graphics, from single vehicles to large fleets. Our home base is located in New Jersey, but our service area includes all of North America. We offer agency quality design along with state of the art full service vehicle wrap production and installation, all with the best vehicle graphics warranty in the industry.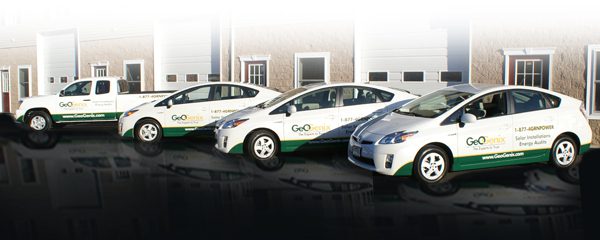 Our design, production and installation are all handled in house. Our new facility boasts one of the largest indoor climate controlled installation departments around, allow us to quickly and efficiently produce and install multiple wraps for vehicles of any size.
We've been working with companies of all types and sizes for a long time, so we know getting your Vehicle Wraps and Graphics installed quickly with minimal downtime is important. That's why we've gone to great lengths to establish the right facility with the right tools and the right people.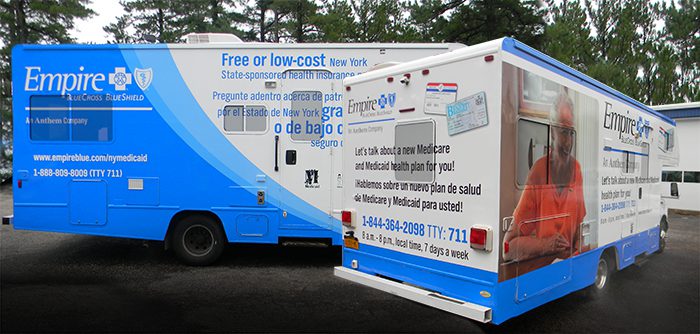 Fleet Vehicle Wraps

Through our attention to detail and deadlines our staff is able to accomplish large scale fleet projects consistently, on budget and on time. We also provide ongoing support to our fleet clients in the form of post care inspections, wrap detailing and extensive warranty plans. We produce and install fleet graphics for cars, vans, buses, trailers, trucks, construction equipment, tankers, etc.
Contractor Vehicle Wraps

Many of our clients fall into the contractor category, for good reason. Vehicle Wraps and Graphics are by far the most effective form of advertising for industries such as home building, plumbing, electricians, etc. Gaining visibility with company vehicles generates awareness and gives contractors an added layer of professionalism that separates them from competitors.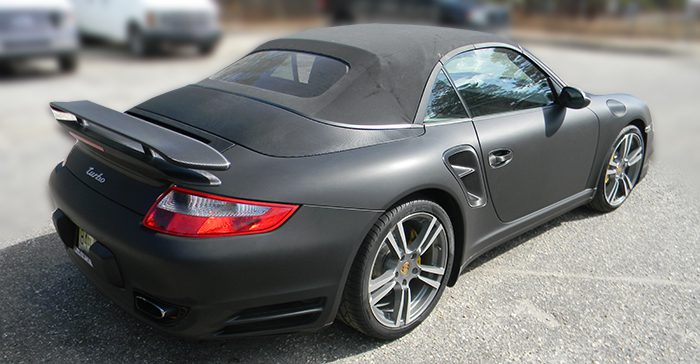 Custom Color Change Wraps

With an almost unlimited variety of colors, finishes and textures available as wrap films these days we can accomplish nearly any custom request on any vehicle. Extra time, technique and attention to detail are part of the process when we perform custom wrap projects- and the end result shows it. This is a great alternative to custom paint on personal vehicles, especially when unique textures or color combinations are desired.
The Benefits of  Vehicle Wraps

One of the greatest benefits of vehicle wraps is the sheer volume of raw impressions they generate. Very few forms of advertising can produce the same visual impact, and certainly not for such a low cost per impression. Don't take our word for it, research it yourself- the proof is out there. Millions of companies know it, and more take advantage of the power of vehicle wraps every day.
What's Our Process?

Every vehicle wrap project is different, and we like to treat them that way. Every wrap project starts with a consultation with our design team to really understand what the client's goal is with their wrap. From there we can truly develop a wrap concept that hits the mark and does it's job.
Billboard Style Advertising at a fraction of the cost

Airgraphix is known for exceptional vehicle wraps and vinyl graphics. When executed properly a vehicle wrap can be an extremely powerful marketing tool.
Wraps provide unparalleled exposure to potential customers. When it comes to ROI vehicle wraps continue to prove their worth well above and beyond most traditional advertising methods.
We conceptualize and execute a wide array of the finest marketing graphics available for nearly any application. Even the best visual marketing communications package needs an effective plan behind it.
What is a Vehicle Wrap? A vehicle wrap is the application of a high performance, eye-catching, digitally printed vinyl that adheres to your vehicle's painted surface. How much does a Vehicle Wrap cost? There are several factors to the cost of a Vehicle Wrap: Design...
read more
Comparison of cost per thousand impressions:

Vehicle Wraps – $0.35

2%

2%

Outdoor Signage

10%

10%

Radio – $7.75

30%

30%

Primetime T.V. – $23.70

80%

80%

Newspaper – $19.70

85%

85%

Magazine – $21.46

90%

90%

TV – $23.70

100%

100%
Where do your advertising dollars get the most impact? The average vehicle wrap costs $2,000—$4,000 and lasts 3-5 years. If you paid $2,500 and your vehicle wrap lasts 5 years that boils down to just $41.66 per month!