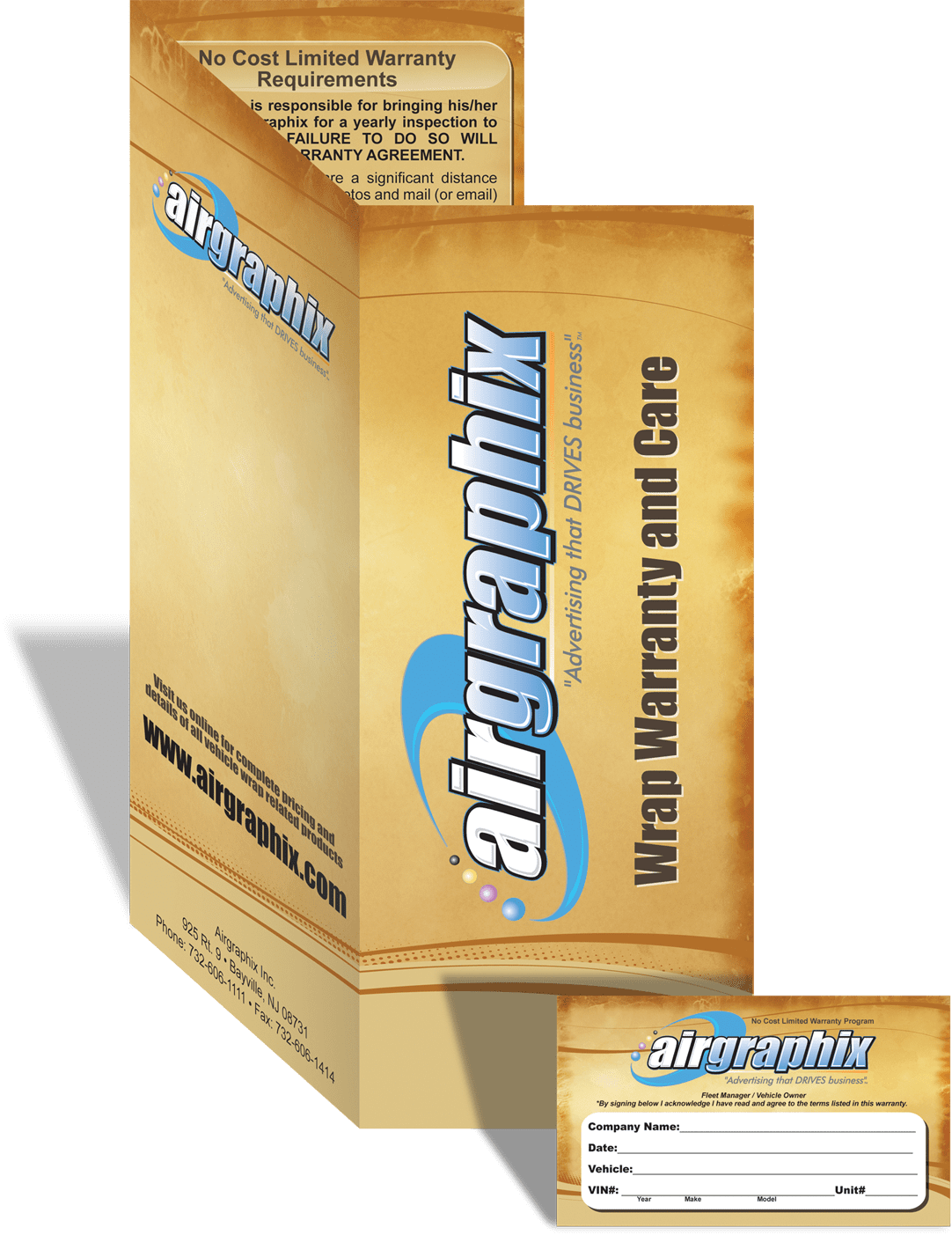 Best warranty in the industry.
Airgraphix offers a comprehensive warranty on vehicle wraps to ensure your investment stays looking great for as long as possible.
We're also sticklers about post care maintenance- let's face it, it's all about keeping that amazing wrap looking great for as long as possible, right? Here are a few of the basics that are critically important when it comes to protecting your wrap:
Keep it clean! Sounds obvious, but keeping your wrap clean and free of contaminants will work wonders when it comes to preserving the integrity and finish of any vehicle wrap, whether it's a printed vinyl with gloss clear overlaminate or a matte finish color change wrap. The key is using products specifically formulated for a wrap surface, avoid agressive or high PH soaps. NO DISH DETERGENT!
Liquid wax. A minimum of 1 application yearly of a liquid wax will preserve the UV inhibitors in your laminate, which in turn protects the color underneath.
Inspection. Take some time occasionally to fully inspect your wrap. If something looks like it may become an issue, contact your graphics provider immediately! There may be a simple preventative fix that can be done before the situation gets out of hand and requires an expensive replacement.
For complete details on maintaining your wrap, please give us a call at 732-606-1111. We're here to help!